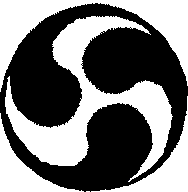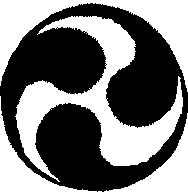 World Taiko Sites


THE TAIKO-Japan This is a premier Taiko site. It is educational and covers all
facets of the art. The HONO DAIKO group is presented here also. There are beautifully presented pictures and explanations. A descriptive page is devoted to the Asano Taiko factory which produces some of the finest taiko drums in the world.
Kyoto Taiko Center-Japan At the Kyoto Taiko Center, drums, bachi, and other equipment are produced. They have wonderful workshops and support the Taiko group, MATSURI SHU. Any trip to Japan for a percussionist should include a visit here.
San Francisco Taiko Dojo-U.S. Tanaka Seiichi sensei formed this organization in the late sixties. He is considered the founding father of Taiko in America.
The MU DAIKO-U.S./Japan group, in Minneapolis, MN., led by Rick Shiomi sensei,of THEATRE MU, is based on the teachings of Tanaka Seiichi sensei. They have put together a community based theater and taiko gorup that is developing agood following in the twin-cities area.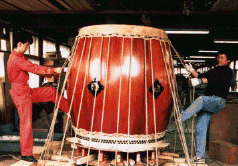 Kawada Taiko Co.- Japan A wonderful site for studying Taiko. They have a good historical reference also. There factory makes Taiko and promotes its education. The ancient craftsmanship of making a drum can be seen and understood here.
San Jose Taiko Group-U.S. This is an experienced touring group from the west coast. Their performances are enthralling, beautifully choreographed, and visually captivating.
ZaOndekoza-Japan Well traveled,(literally) well trained, well into maturity, the members of Za Ondekoza have come of age. They are now at the vanguard of Japanese taiko. They take time during their tours to do workshops to help people truly understand taiko. Marco Lienhardt performed with this group for many years before starting his own group, Taikoza , in NYC.
Buk Drumming-Korea The DIRRID Organization has a very nice site which includes their workshops. They use the Asian, "BUK" which is known as a Korean drum, but which has it's roots in ancient China. Their main proponent is, "Dance In Rhythm/Rhythm In Dance, showcasing drumming, performance, and meditation.
Loose Roots-U.S./Korea Loose Roots is a Korean American drum troupe from the University of Chicago. They use traditional Korean instruments, like the Jang-gu and the Buk for their performances, adhering to historicaland sonoral authenticity. Korean drumming is very visual, acrobatic, and beautifully costumed. it is well worth paying attention to for any percussionist.
Mugenkyo-U.K/JapanThis fine group out of the United Kingdom is doing a lot of playing on the European continent. The have a wonderful CD and do school shows getting the word of taiko out to youth.
Arashi Taiko Dan-U.S/JapanThe first university based taiko group in Minnesota, Taiko Shudan, was started at Moorhead State University in September, 1994. Following their lead, the Arashi Taiko-Dan, was formed, at St. Cloud State University, in September of 1997. This student lead group has brought more avid followers and listeners into the world of taiko. Arashi Dan is steadily becoming a regular ensemble at the SCSU campus in St. Cloud, Mn.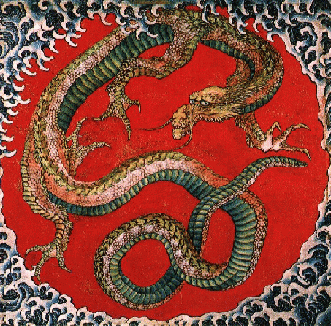 Tatsumaki Taiko-U.S./Japan Phil Pickering, (formerly of Taiko Spirit), formed this group to continue the members taiko activity in the S.F. bay area. They also make taiko and do workshops. There is a very good taiko, (and Japanese music theory), dictionary here for reference. It will definitely be a bookmarked site for any serious Japanophile.
KODO-Japan This is the world reknown Japanese Drum Ensemble. Their enclave, on Sado Island in western Japan, is deservimg of an extended visit.There members literally LIVE to drum and drum to LIVE! I studied with one of there members while I lived in Japan and have only the highest regard for their dedication, prowess, and humility. Subscriptions may be obtained for their English language newletter.
Taiko Center of the Pacific-Hawai'i/Japan Kenny Endo and KETE. Kenny is a leader in the western taiko movement. Based in Hawaii, he tours and records with his various groups, in Japan and abroad.The center is the educational arm of Kenny's taiko world.
Rolling Thunder-U.S/Japan This is an excellent organization. Rolling Thunder TAIKO presents Taiko for all to understand. They work closely with Taiko organizations in Japan, keeping the link with authenticity alive. Authentic TAIKO equipment can be purchased through them, also.
Sanseikai Dance and Taiko Group purchased a Taiko drum from them. It is custom made and sounds good!

Excerpt from, " Obaasan no uta", performed on the Shakuhachi by Kenne Thomas.
---
Send Email to:



copyright © 1997, 1998, 1999 - OFFICE KZ KenZongs Music